Today is the first entry of my online training notebook, I'm still trying to figure out how I will work this out, but I plan on adding an entry with the salient topics that I covered as well as personal progress and benchmark data.
I also plan on adding a downloadable ChessBase file which will contain additional positions, games and notes.
Study Endgames
Reviewed pages 57-88 in Silman's Endgame Course. This chapter dealt with distant opposition as well as basic K+P vs. K endings.
Below are a few keypoints from the chapter:
Opposition without a direct connection
In the diagram below notice that the corners of the rectangle have the same colored squares, in this case White has the opposition, since he is 5 (odd number) of squares away from the Black King. You can determine the opposition of two King's without a direct connection by creating an imaginary rectangle with intersecting same colored squares.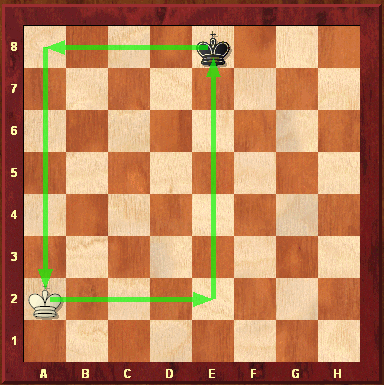 Questions to ask in a K+P vs. K endgame:
Is the pawn a rook pawn? (then more than likely the game will be drawn)
Is the stronger side's King one square or two squares in front of it's pawn? (One square and it depends on who has the opposition, two squares is a win for the stronger side.)
Who possess the opposition?
Endgame Puzzle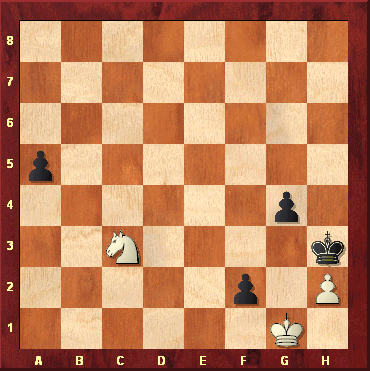 White to move. Is White lost?
Study Tactics
Did questions from the 3rd stage of studies (Queen Checkmates) #419 -442 (23) for 30 minutes with an 84% success rate.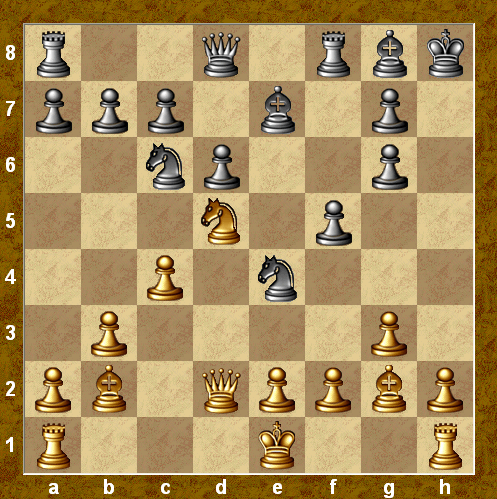 This is a simple puzzle, but I notice that tactics that involve pinned pawns give me difficulty. Highlight for answer [1.Qh6+ Bh7 2.Qxg7#]