How A Chess Player Improves from a 1000 Beginner Rating to a 2000 Expert Rating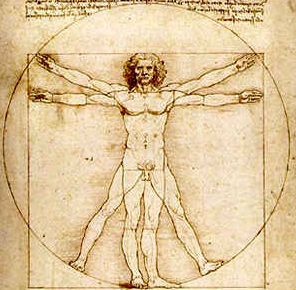 Below are the knowledge and skills a beginning chess player must acquire to improve their chess rating to improve from a chess beginner to an expert level chess player. The idea is to show the estimated chess rating, the required knowledge and skill, and the time it would take them to attain a specific ELO rating and chess level.  Find out in which category you fall to determine the knowledge and chess skills you need to move on to the to the next chess level.
I would love to get feedback from more knowledgeable players and coaches, since I think this might be helpful to chess players that are just starting out all the way to an approximate 1700 rating. The idea is for players to focus on those areas that they need to work on in order to reach the next level.
Chess Rating Improvement Breakdown from Chess Beginner to Chess Expert
0-1000 (0-3 months of experience) The realm of the beginning chess player. At this stage the player has just learned the game, they constantly leave pieces en prise, and make many blunders. Player has no tactical, endgame, or positional knowledge. Player does not know about chess strategy and has no evaluation or analysis skills.
1000-1100 (3-6 months of experience) Beginning player now has several games under their belt. They have very basic tactical knowledge and they continue to make blunders and to leave pieces en prise. Plays without a plan.
1100-1200 (1-2 years of experience) Beginning player continues to make many blunders. At this level they have learned basic tactics. Occasionally leaves pieces en prise, but this is not a common occurrence. Sometimes plays with a plan, but the plan is usually incorrect. At this point the player sees many offensive tactics but they miss most defensive tactics.
1200-1300 (2-3 years of experience) Player begins to understand that chess is a two player game, and begins to ask what the opponent's last move is threatening. Blunders still occur but less frequently. One major reason for their rating increase, is that player stops leaving pieces en prise. Player has intermediate tactical skills but still misses many defensive tactical shots. Starts to build an opening repertoire, which gets them into the middlegame with a better position. Very limited endgame and positional skills. Starts making better plans due to limited endgame and positional knowledge.
1300-1400 (3-4 years of experience) Advanced beginner. Players at this level have reached an intermediate thought process. player Looks for Checks, Captures and threats after opponents moves. Does not leave pieces en prise. Very good with offensive tactics and improving on the defensive tactics side, but still misses some. Still building opening repertoire. Starts learning basic endgame and middlegame strategy, but knowledge is still very basic. This level is an important milestone for the beginning chess player because they are on the verge of being an intermediate player.
1400-1500 (5-6 years of experience) Intermediate level player. Good thought process, does not leave pieces en prise. Advanced tactically, both on offense and defense (might occasionally miss a defensive tactic). Has an opening repertoire and plays pet openings. Has intermediate endgame, positional and analysis skills. One of the reasons for low rating is players poor positional evaluation abilities. Will probably need a chess coach to improve further.
1500-1700 (6-7 years of experience) Advanced intermediate player. Advanced tactical skills and thought process. Player has Intermediate endgame and positional skills at this stage. Intermediate positional evaluation and analysis skills. Should have a chess trainer, and play against strong opposition in order to improve as well as a strong focus on the endgame, positional and evaluation skills.
1700-1900 (7-8 years of experience) Near expert level player. Advanced tactical skills and thought process. Very strong endgame and positional skills. Intermediate evaluation skills. Very good analyst. Player needs to continue focusing on evaluation and analysis skills. Opening theory knowledge becomes an important component for further improvement. Player has a good database of structures that that can help them when they reach unfamiliar positions in OTB play. Player should reach expert level in approximately 2 more years, which falls in line with expert theory which claims that it takes 10 years to become an expert in any field.
Update 2/6/15
This post has been the most popular on this site for a very long time. Thank you for taking the time to add your opinions and feedback. I plan on doing a follow up post in the future, with all of the things I have learned from all of you. It is still not too late to comment, all of your feedback on how you have improved in chess levels is very valuable.
[feather_share]