Key squares are squares whose occupation by the King assures victory, regardless of whose turn it is to move. (Dvoretsky)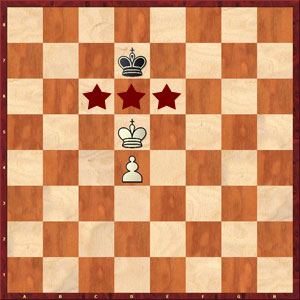 White to move is a draw.
It is important to note that a pawn on the 4th rank or below has 3 key squares, whereas a pawn on the 5th rank or higher has six key squares.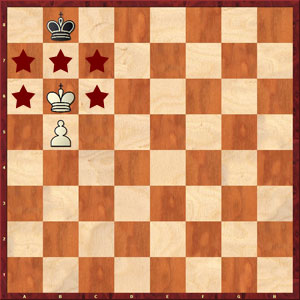 A Pawn on the 5th rank or higher has 6 key squares.
In the example below the key squares are a6, b6 and c6. The key to winning in this position is for the White king to head to the square furthest away from the enemy King (a6), since that square will be the hardest to defend.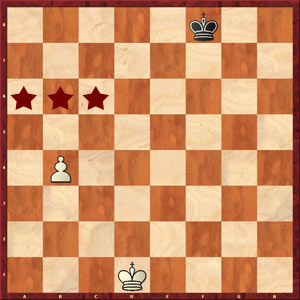 1.Kc2! Ke7 2.Kb3 Kd6 3.Ka4 (3.Kc4? Kc6=) 3…Kc6 4.Ka5 Kb7 5.Kb5 +- and Black is in zugzwang.